Trips of a Lifetime
A journey of a lifetime fulfils your greatest dreams, possibly spanning multiple countries and continents to take you on a global adventure. From the paradise shores of The Seychelles to the iconic Taj Mahal, the legendary Silk Road and the enchanting landscapes of Australia, your journey of a lifetime promises to be an unparalleled and transformative experience.
Read more

One of the most popular types of holiday for once in a lifetime holidays are honeymoons. Whether you want to sleep in a tree house, hike the Inca Trail, trek Mountain Gorillas or dive the Great Barrier Reef, many of our bucket list holidays are also dream honeymoons!

We also feature a huge range of unusual and unique places to stay, whether it's living like a Red Indian in a teepee or staying with a remote tribe in the Amazon rainforest, push your comfort zone and experience something unique and memorable.

Great Railway Journeys are often high on must do adventures, crossing continents are epic adventures if you have the time. Take the Trans-Siberian across Russia, Mongolia and China or enjoy stunning scenery on a train across Canada from Niagara Falls to the Rocky Mountains and Vancouver. Luxury trains in India area also a very special experience. Take the Orient-Express to Venice to celebrate a special birthday in style!

Many people would love to do a Round the World Cruise – these often set sail in January from the UK and can take many months to travel the globe.
Where do you dream of going?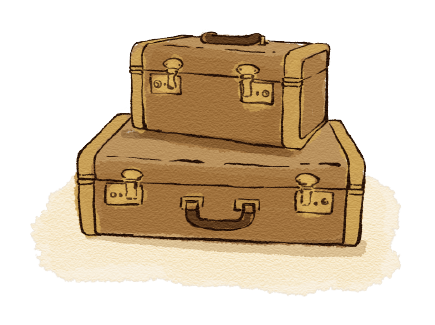 Let us begin the journey that will create memories to last a lifetime.