Australasia & South Pacific
Journey by rail across the iconic vast land mass of Australia or tour the mountains and fjords of New Zealand in your own camper van. The many hundreds of islands of the South Pacific provide the ultimate in 'Robinson Crusoe' escapes. Journey to the other side of the earth and experience tropical islands with a rich history from the days of ancient explorers. Swim and snorkel in pristine coral waters on your own unforgettable journey of a lifetime.
Read more

From the days of the explorers, tales of drifting on hand made rafts across the Pacific Ocean from one tropical island to another sent home stories of strange wildlife and ancient tribal cultures.

Australia is a vast land full of colour – from the red rocks of Uluru, spiritual home of the ancestors, in the centre of the country, to the verdant greens of the lush rainforests and parks and the blues and corals of the Great Barrier Reef – Australia is the 'promised land' for many people …

Kings Canyon has a spectacular range of rock formations and desert oasis. Dine under the stars in the outback and listen to the sound of silence. Experience Aboriginal culture and arts and shopping for souvenirs is best at Alice Springs.

The natural world of Australia is home to a wide range of unique endemic species. Kangaroos, Koalas, Cockatoos, Birds of Paradise, Echidnas, Duck-billed Platypus and Tasmanian Devils …. A whole world of story book creatures in one country!

One of Australia's main attractions is the Great Barrier Reef and the beautiful tropical islands along the Gold and Sunshine coasts. Ultimate chill out or honeymoon destinations include the Whitsunday Islands; for wildlife make sure you visit the tropical rainforests of Daintree and Cape Tribulation, enjoy beaches around Cairns, Palm Cove and Port Douglas or take a trip to Fraser Island, the world's largest sand island with a mass of wildlife.

Western Australia is the largest state with a wild coastline filled with dolphins, whale sharks and beautiful beaches such as Esperance and Cape Le Grand National Park.

Spend time around Sydney, summit the Harbour Bridge for breathtaking (and knee shaking!) views. Outside of the city take a tour to the Blue Mountains National Park for wildlife and walks. Adelaide is a beautiful city with plenty of leafy parks and culture. Surrounded by winelands, the region is famous for gourmet restaurants. Just an hour from Adelaide is the Barossa Valley with world class wines.

Australia offers some of the world's great railway journeys, including the Indian-Pacific 4 day journey across the deserts from Perth to Sydney. Take The Ghan to travel deep into the interior and the Northern Territory.

New Zealand is full of stunning landscapes and traditional cultures. The mountains, lakes and forests are a nature lovers paradise. Endless hiking trails, weird wildlife and volcanic hot spots, New Zealand is a long haul destination par excellence.

Well known for it's fabulous wines and huge sheep farms New Zealand's culture is steeped in Maori tradition. There are cosmopolitan cities, country settlements and a range of options for boat trips and sailing.

The heartland of New Zealand's Maori culture is Rotorua on North Island. In the heart of an active thermal area it is famous for steaming lakes, boiling mud pools and geysers.

Take a bush walk to Okere Falls near Rotorua and visit huge California Redwood and Doublas Fir trees. New Zealand is also home to many indigenous tree ferns. The seven metre high Okere Falls is the highest navigable waterfall in the southern hemisphere and popular for white water rafting here.

Car rental and motor homes are a great way to travel around New Zealand. Cross between North and South Islands by ferry and stay in a range of accommodation including traditional guest houses, boutique hotels & farmstays.

Holiday to the South Pacific for the ultimate in 'Robinson Crusoe' escapes. Bora Bora, Fiji, Samoa, Tahiti & the Cook Islands are just some of the stunning locations awaiting your trip of a lifetime.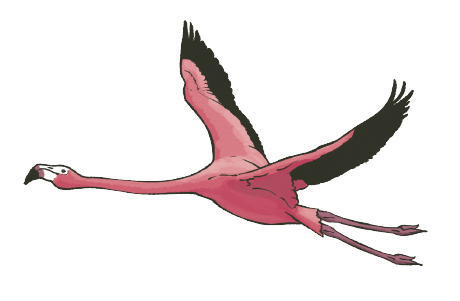 "Oh my god, what a fantastic holiday we had! Did everything we wanted and more – even got a superb northern lights display. Everything was absolutely spot on. Hotels were superb, people were friendly beyond belief. Really impressed with your knoweledge & choice of itinerary."

Helen and Garry – Lapland
"Thanks for all your support and meticulous planning – we had a wonderful holiday huge thanks again for putting it all together and getting everything just right. The Indian Pacific train was just magnificent, food and wines lovely… a great experience."

Dave & Nicki, Anne & Allan – Australia
"It was such an amazing trip everything went like clockwork. The wildlife was fantastic, noises unreal. Monkeys in the trees above the lodges at Tortuguero were mesmerising. Fell in love with Helga the Sloth at Toucan Rescue Ranch!"

Denise & Carl – Costa Rica
"Thank you for a fabulous tailor-made holiday, your knowledge of East Africa was second to none. Highlights included summiting Kilimanjaro, Tarangire National Park & Ngorongoro Crater."

James H – Tanzania
"Our wish list and expectations were completely understood. It was such a magical trip, every single detail was perfect. It's hard to pick a highlight because we loved every second!"

Smith Family – Lapland
"Travel With Jules takes my fledgling dream for a trip, and transforms it into real life; never suggesting that my dream be squeezed into a pre-formed package."

Ian Furbank
Where do you dream of going?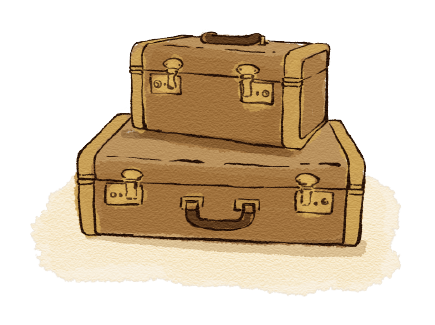 Let us begin the journey that will create memories to last a lifetime.