Indian Ocean
Escape to paradise with a bespoke holiday to the Indian Ocean. Crystal clear waters, powder-soft beaches and a tropical climate; islands and coral atolls promise an idyllic escape from the stresses of everyday life.
From the luxury resorts of The Maldives to the pristine beaches of The Seychelles and the endemic wildlife of Madagascar, we can create the trip of your dreams.
Read more

The Indian Ocean is a luxury honeymoon destination with five star hotels and spas, world class service as well as fabulous diving and snorkelling. In addition it combines beautifully with an African Safari and what better way to wash of the dust from all those game drives to laze in the clear blue waters of a tropical island?

Mauritius has world class luxury hotels and spas such as Oberoi, St Geran, The Residence and Le Tousserouk. It's position between Asia and Africa has resulted in a diverse melting pot of cultures. Mauritian cuisine is delicious with an exciting mix of Indian, European and Creole influences.

The Seychelles is home to some of the most luxurious and exclusive locations in the Indian Ocean such as North Island. There are also several private islands such as Denis Island or Sainte Anne Resort. Twin centre holidays enable you to experience different islands and explore the natural history & culture of this friendly island nation. Blue Safari Seychelles is truly a trip of a lifetime.

A tailormade luxury holiday to The Maldives is like taking a trip into a real life postcard! Cast away islands and atolls offer palm-covered, white sand beaches with luxury hotels, private villas and crystal clear warm waters, perfect for exploring the marine life of the Indian Ocean.

Our top pick of the most luxurious and special places to stay in The Maldives include JOALI, Gili Lankanfushi, Soneva Fushi, OZEN reserve Bolifushi, Six Senses Laamu, Niyama and for the ultimate in rock star style Cheval Blanc.

Set between Madagascar & Mauritius, Reunion island is a French overseas territory of rugged beauty, in the Indian Ocean. There are lush, ancient forests, the highest mountain in the Indian Ocean, sweeping golden beaches and one of the world's most active volcanoes. This is a haven for hikers, adventure seekers and natural history enthusiasts. Self drive holidays are popular here as the roads are very scenic and you can stay in boutique guest houses sampling traditional hospitality.

Rodrigues is a laid back island connected to Mauritius, home to a creole culture, friendly people, fabulous food and amazing diving. There are no five star luxury hotels here. Instead, this is the perfect place for the adventure traveller with miles of coastal paths and walking trails. These will lead you to sheltered, beautiful coves and bays. Enjoy boat trips out to the reefs and smaller islands for fabulous snorkelling, diving and birdlife.

Madagascar, officially part of Africa, sits to the west of the Indian Ocean and home to diverse wildlife and landscapes offering some of the most special beach destinations in the region.

Marine life here is stunning with waters full of colourful fish and coral reefs. You will find sheltered bays and islands surrounded by lush, green hills and forests full of wildlife. July – September here you can enjoy whale watching and there are various other off shore islands in the area (some uninhabited) which can be explored by boat.

To the north west is the Nosy Be Archipelago, probably the most visited of the beach areas of Madagascar. Sandy beaches, coral coves, reefs, tiny islands mingle with a variety of hotels, dive centres and local villages. Our pick of the best luxury hotels is Constance Tsarabanjina.

The Indian Ocean is also a wonderful destination for an overseas wedding – contact us to arrange your special day in paradise!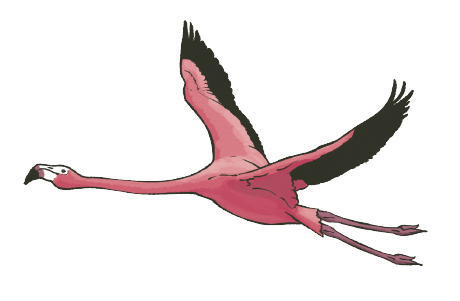 "Oh my god, what a fantastic holiday we had! Did everything we wanted and more – even got a superb northern lights display. Everything was absolutely spot on. Hotels were superb, people were friendly beyond belief. Really impressed with your knoweledge & choice of itinerary."

Helen and Garry – Lapland
"Thanks for all your support and meticulous planning – we had a wonderful holiday huge thanks again for putting it all together and getting everything just right. The Indian Pacific train was just magnificent, food and wines lovely… a great experience."

Dave & Nicki, Anne & Allan – Australia
"It was such an amazing trip everything went like clockwork. The wildlife was fantastic, noises unreal. Monkeys in the trees above the lodges at Tortuguero were mesmerising. Fell in love with Helga the Sloth at Toucan Rescue Ranch!"

Denise & Carl – Costa Rica
"Thank you for a fabulous tailor-made holiday, your knowledge of East Africa was second to none. Highlights included summiting Kilimanjaro, Tarangire National Park & Ngorongoro Crater."

James H – Tanzania
"Our wish list and expectations were completely understood. It was such a magical trip, every single detail was perfect. It's hard to pick a highlight because we loved every second!"

Smith Family – Lapland
"Travel With Jules takes my fledgling dream for a trip, and transforms it into real life; never suggesting that my dream be squeezed into a pre-formed package."

Ian Furbank
Where do you dream of going?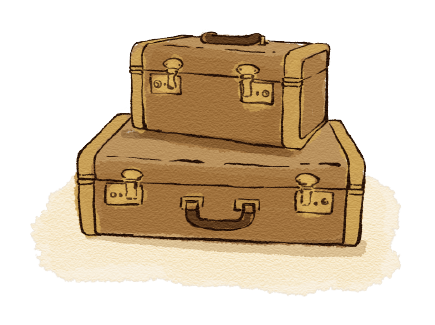 Let us begin the journey that will create memories to last a lifetime.