Middle East
If you are seeking an immersion into ancient history with culturally rich travel experiences, the Middle East is a region like no other. Explore ancient cities & souks, camp with the Bedouin people, trek the Atlas mountains or experience the vast sand dunes of Arabia and marine life of the Red Sea.
Steeped in history and culture, on a holiday to the Middle East and North Africa you will find a melting pot of different peoples and experiences.
Read more

The United Arab Emirates, Oman and Qatar enjoy year-round sunshine and boast a treasure trove of opulent hotels. Hop on a direct flight to Dubai or Abu Dhabi, and you'll soon find yourself in a beautiful boutique spa hotel, a shimmering skyscraper with seven-star service, or if you're feeling nomadic – a luxury desert camp.

Lose yourself amongst bustling souks and the breathtaking sand dunes & deserts. Relax on wide sandy beaches, take in some diving in the Red Sea and visit glittering mosques. Shop like a sultan in the Emirates where you'll be treated to smooth-as-silk service and take in the glitz, glamour and incredible architecture of the region.

Jordan is home to some of the Middle East's most stunning sites, including the 2,000 year old city of Petra and the burnt orange dunes of the Wadi Rum desert. Experience glamping in a bedouin traditional style camp or sleep in a 'bubble' room with a night sky view.

Perfect for adventure travel, many of the country's major destinations can be easily accessed on one adventure. After all that activity, relax on the coast at Aqaba which is home to beautiful beaches close to the famously colourful coral reefs of the Red Sea. Jordan is also an ideal Family Holiday destination.

Swimming in the Dead Sea is a strange but purifying experience. Enjoy a spa treatment using mineral-rich mud taken from the Dead Sea to rejuvenate your skin. This whole region offers a host of world class spas and wellness locations.

Israel has great historical sites and religious landmarks. Experience beautiful landscapes with studded with hills and valleys. Desert landscapes meet a gorgeous coastline fringing the Mediterranean Sea. Tel Aviv has a buzzing, cosmopolitan atmosphere along the seafront with sweeping sandy beaches and fantastic food and drink.

With history and archaeology that date back thousands of years, Egypt is a country like no other. On a holiday to Egypt, discover ancient architecture and monuments as well as culture-rich cities. Sailing down the mighty River Nile on a luxurious river cruise will help you paint a picture of one of the world's greatest ancient civilisations.

Oman is a fabulous holiday destination with world class hotels and spas. There are also many golf courses and miles of beaches with fabulous diving. Dramatic scenery abounds ranging from mountains and golden sand dunes to lush green valleys and empty deserts. By contrast head to the souks of the capital city Muscat for a fascinating blend of old and new. For a slice of eastern adventure, try luxury camping on a desert safari.

Dubai is a place where you can ski snowy indoor slopes, career down water slides, stay on a man-made island shaped like a palm tree and put some money on a camel race! It is the UAE's most populated and famous emirate and is a luxury adventure playground for grown-ups and families alike. Alternatively visit the nearby desert for a city escape. One of our favourite locations is Al Maha Desert Sanctuary where huge sand dunes surround luxury tented villas.

Often overlooked in favour of Dubai, Abu Dhabi is a fusion of traditional architecture with a cosmopolitan edge. Visit the souks or take in the thrills of the Abu Dhabi Grand Prix at Yas Marina circuit.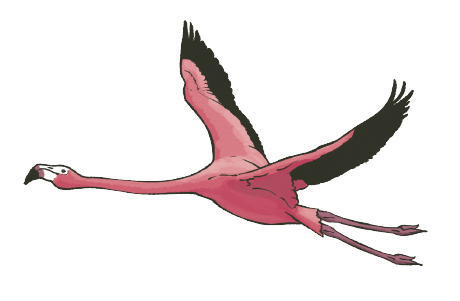 "Oh my god, what a fantastic holiday we had! Did everything we wanted and more – even got a superb northern lights display. Everything was absolutely spot on. Hotels were superb, people were friendly beyond belief. Really impressed with your knoweledge & choice of itinerary."

Helen and Garry – Lapland
"Thanks for all your support and meticulous planning – we had a wonderful holiday huge thanks again for putting it all together and getting everything just right. The Indian Pacific train was just magnificent, food and wines lovely… a great experience."

Dave & Nicki, Anne & Allan – Australia
"It was such an amazing trip everything went like clockwork. The wildlife was fantastic, noises unreal. Monkeys in the trees above the lodges at Tortuguero were mesmerising. Fell in love with Helga the Sloth at Toucan Rescue Ranch!"

Denise & Carl – Costa Rica
"Thank you for a fabulous tailor-made holiday, your knowledge of East Africa was second to none. Highlights included summiting Kilimanjaro, Tarangire National Park & Ngorongoro Crater."

James H – Tanzania
"Our wish list and expectations were completely understood. It was such a magical trip, every single detail was perfect. It's hard to pick a highlight because we loved every second!"

Smith Family – Lapland
"Travel With Jules takes my fledgling dream for a trip, and transforms it into real life; never suggesting that my dream be squeezed into a pre-formed package."

Ian Furbank
Where do you dream of going?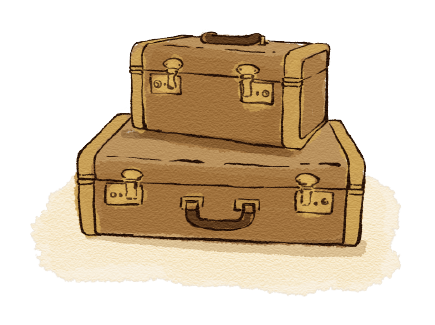 Let us begin the journey that will create memories to last a lifetime.