USA & Canada
Embark on a journey of a lifetime through the breath-taking landscapes of North America with your own bespoke holiday to the USA and Canada. Get your kicks along the iconic Route 66, explore the stunning Canadian Rockies on a luxury train or witness the majestic wildlife of Alaska up close, including bears, glaciers, national parks and whale watching.
With Travel with Jules you can be sure that your USA & Canada adventure will be one-of-a-kind, unforgettable and entirely tailored to you.
Read more

The massive continent of North America has so much to offer the traveller, it's difficult to know where to begin! On holidays to the USA and Canada, you will discover a land of contrasts from the Arctic Circle down to the border with Latin America.

Wildlife and the natural world in North America is widespread and varied. From Bears fishing for Salmon in Alaska to Whale Watching in Baja California, there are tours for every special interst. Herds of Bison and Wolves in Yellowstone National Park, Manatees & Dolphins in Florida and marine wildlife of the fjords of Western Canada. Luxury wilderness retreats can be found in the parks. In Canada, Knight Inlet and Spirit Bear Lodge are fabulous locations to see Grizzly Bears. Furthermore they are both owned and run by indigenous people and focused on eco tourism.

City breaks in North America offer long weekends or fly drive centres with plenty of glitz and glamour along the way – Las Vegas, New York, San Francisco, Montreal or Toronto are just some popular choices. Combine the USA with Hawaii for a fabulous twin centre holiday of a lifetime.

Hawaii in the Pacific Ocean is famous for their beautiful beaches and tropical volcanic landscapes. The four largest islands are Hawaii, Maui, Kauai and Oahu. In addition there are the smaller islands of Molokai, Niihau, Lanai and Kahoolawe. Hawaii is a fabulous destination for surfing holidays with huge waves! Between November and April humpback whales visit to breed in the warm waters.

Fly drive holidays to North America are a great way to travel huge distances. Route 66, Highway 1 or New England in the Fall. If four legs are more your thing, ask us about ranch holidays – play cowboys and Indians for real!

Travel from west to east of Canada by road or rail, exploring the fantastic scenery of the islands and inlets of Vancouver to the famous Rockies and the pretty, cobbled streets and old native Indian settlements of Quebec. Such varied landscape makes Canada the ultimate choice for outdoor pursuits.

Quebec & Ontario offer skiing in the winter months and fabulous French culture in the cities. Combine with Toronto & Niagara Falls. In summer months take a trip around Atlantic Canada to Prince Edward Island, Nova Scotia and New Brunswick.

Head north to the Yukon the ultimate outdoor wilderness adventure! Hiking, canoeing and kayaking are the main activities. Dawson City attracts visitors to learn about the Klondike Gold Rush and, of course, one of the most dramatic and spectacular natural phenomenon in the world, the Aurora Borealis (Northern Lights), can be witnessed here. Cross the Arctic Circle when you drive the Dempster Highway or take a trip on the White Pass and Yukon Railroad.

Rail journeys include a stunning two day trip by rail through the stunning scenery of British Columbia and Alberta on the Rocky Mountaineer. The 'First Passage to the West' runs from Banff and Lake Louise to Vancouver, the 'Journey Through The Clouds' runs from Jasper to Vancouver via Mount Robson, Pyramid Falls and Thompson and Fraser Canyons. There is also a two day 'Rainforest to Gold Rush' route between Jasper and Whistler and the latest route from Rocky Mountaineer is 'Rockies to Red Rock' in Colorado & Utah in USA.

Alaska … the most northerly state of USA. Brown Bears, Whales, huge glaciers, pine forests and mountains … experience the great outdoors on a huge scale … a fabulous destination for a wildlife holiday with whales, seals, porpoises, bears and sea otters. Vast tundra landscapes and national parks to experience true wilderness regions, great walking trails and outdoor adventures.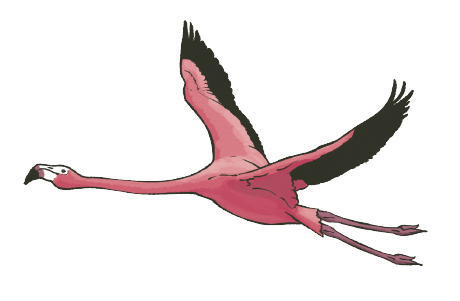 "Oh my god, what a fantastic holiday we had! Did everything we wanted and more – even got a superb northern lights display. Everything was absolutely spot on. Hotels were superb, people were friendly beyond belief. Really impressed with your knoweledge & choice of itinerary."

Helen and Garry – Lapland
"Thanks for all your support and meticulous planning – we had a wonderful holiday huge thanks again for putting it all together and getting everything just right. The Indian Pacific train was just magnificent, food and wines lovely… a great experience."

Dave & Nicki, Anne & Allan – Australia
"It was such an amazing trip everything went like clockwork. The wildlife was fantastic, noises unreal. Monkeys in the trees above the lodges at Tortuguero were mesmerising. Fell in love with Helga the Sloth at Toucan Rescue Ranch!"

Denise & Carl – Costa Rica
"Thank you for a fabulous tailor-made holiday, your knowledge of East Africa was second to none. Highlights included summiting Kilimanjaro, Tarangire National Park & Ngorongoro Crater."

James H – Tanzania
"Our wish list and expectations were completely understood. It was such a magical trip, every single detail was perfect. It's hard to pick a highlight because we loved every second!"

Smith Family – Lapland
"Travel With Jules takes my fledgling dream for a trip, and transforms it into real life; never suggesting that my dream be squeezed into a pre-formed package."

Ian Furbank
Where do you dream of going?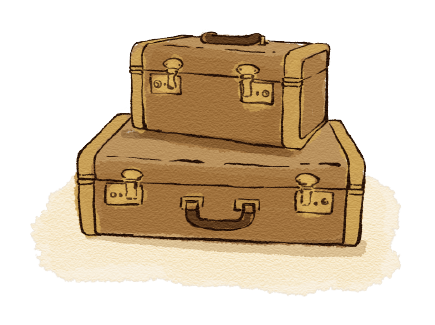 Let us begin the journey that will create memories to last a lifetime.