About Jules
By the time I was eight years old my passion for travel had been ignited having been given a toy globe and second-hand atlas. As I turned the pages and spun the globe, my imagination took flight and I was transported to vibrant, far-off lands, as the world around me remained cloaked in the dreary monotony of seventies Britain.
Growing up, my parents' passion for the natural world meant that our holidays were less about Bognor and more about wildlife that lived in the bogs! I quickly became acquainted with the rugged terrain and wildlife of Scotland and the varied birdlife of our coastal regions.
After completing secretarial training, I followed my heart to work with animals and landed a job at Chester Zoo, where I studied zoology and gained extensive hands-on experience caring for animals. This included hand-rearing baby elephants and leopards. I also had the opportunity to develop my event management skills, organizing travel for both people and animals for almost a decade.
My career with the Zoo took me across Europe, where I organised zoological conferences, and eventually led me to Africa, where I fell head over heels for the stunning sunsets of the Serengeti and the enchanting sounds of the night-time cicadas.
I then spent the next two decades gaining experience working in every area of the travel industry, including a six-year stint in Africa. I've worn many hats – from tour leader to safari camp manager, ground handler to tour operator, ski chalet maid to travel agent.
Upon returning to the UK, I spent six years leading the Africa team as sales manager for a bespoke tour operator and I eventually decided to strike out on my own, launching Travel With Jules in 2011.
Drawing on my vast experience and knowledge, Travel With Jules quickly gained a reputation for providing personalised and stress-free travel experiences, with a large and growing loyal following with repeat clients from around the world.
Whilst Africa and its magnificent wildlife will always hold a special place in my heart, I've also been fortunate enough to explore other regions of the globe, including Canada, the Caribbean, Malaysia, Sri Lanka, Arabia, Lapland and many areas of India. These experiences have broadened my horizons and enriched my perspective on travel, allowing me to curate bespoke travel experiences that cater to a wide range of interests and preferences.
Following the devastating impact of the pandemic on the travel industry, Travel With Jules is rising like a phoenix from the ashes of the past and once again, I am very happy to be creating bespoke holidays of a lifetime. After three years of having our wings clipped, it's time to turn your 'once in a lifetime' holiday dreams into reality.
Contact me now and let us begin the journey that will create your memories to last a lifetime.
Travel With Jules is now trading under the ABTA of Travel Stop.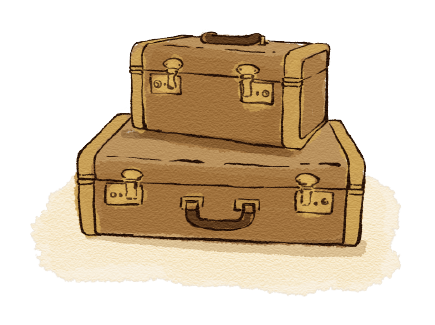 Let us begin the journey that will create memories to last a lifetime.